To make this anvil mainly need:
Via rail train. (It is a steel F-625 "0'5% C – 0'6% Mn")

Radial ó Soplete.

Welding Group. (Preferably perform the welding electrode or wire "Basic")
Cut the rail trozos of equal, these are 500mm.
We mark on the rail as desired, cut the rail with radial or torch, one for each hand. In my case I cut with torch.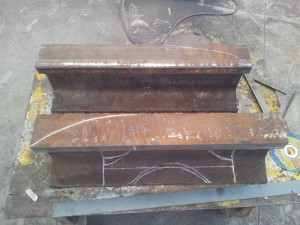 We put the two pieces and weld.
We shape and polish the hitting zone.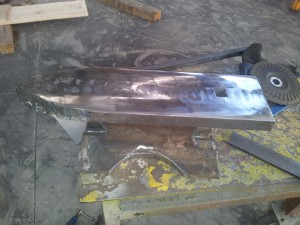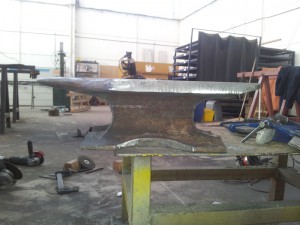 You have your anvil to start working the forge.
I hope I have served this tutorial help.
Questions or clarifications: morcy@laforjadevulcano.com
Regards.